Business Email Servers Solutions
Protect and secure your mail
The widespread use of email in the world today has created channels that allow countless malicious viruses to spread quickly. Meanwhile, growing amounts of junk mail and spam are causing headaches for users every day. Our mail Server features a built-in antivirus function and spam filter that allows users to easily protect and secure all mail.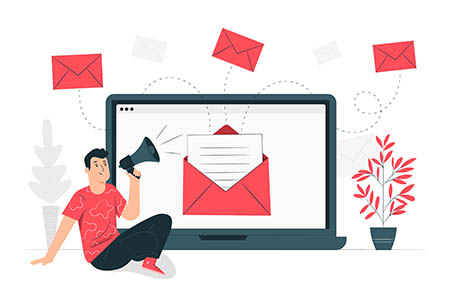 Complete functionality, and easy management
The integration of user accounts and email accounts allows administrators to maintain just a single user list. Furthermore, the ability to limit the size of email accounts and individual email items, view information about queued items along with a bandwidth monitor help to ensure that users will not abuse the email service and waste vital bandwidth resources.
Exclusive Backup Mechanism
Administrators are able to configure scheduled backups of all Mail Server configuration files and user email to any folder on the Server. If an accident should cause the original files to become damaged or lost, administrators will be able to quickly restore all files, ensuring the protection of all important email.
A cost-effective and efficient mail service
The ability to send and receive email is fundamental to all businesses. However, expensive implementation costs and complicated management create barriers for most small and medium sized businesses. Our Mail Server offers a comprehensive and cost-effective solution that allows any business to easily maintain their own dedicated mail server.